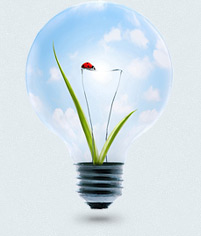 "Pullman Electric"
is one of the most diversified companies in the field of supplying Accessories for Low Voltage Distribution Panel boards as well as Cables as main activity beside other secondary activities.

That is why we have our considerable market share in many manufacturing process related to the following industries:
Panel Building
Power stations
Automotive Manufacturing.
Air Conditioning production-line.
Domestic Sets: T.V., Washer, Freezer.
Process of setting up Train vehicles.
Telecom applications ( mainly GSM Networks)
This is achieved through being a Sole Agent in Egypt for many specialized & worldwide esteemed suppliers.
Click to view list
Pollmann Elektrotechnik GMBH:
Busbars for M.C.B.
(Germany)
SELECTRON:
Programmable Logic Control (PLC)
(India)
CAB:
marking printers , labels
(Germany)
CONNECTWELL:
Terminal Blocks & all its accessories
(India)
TECHFLEX:
sleeving solutions
(USA)
Controls & Switchgear (C&S):
Control & Signaling Devices such as lamps, push buttons,
Contactors- Overloads …etc.
(India)
Y.Y. Cable Accessories:
Cable ties
(Taiwan)
SGE Terminals:
All terminal types & end sleeves
(Taiwan)
Heavy Power:
Wire Nuts
(Taiwan)
BANDEX:
Cable Markers, wrapping band, cable ties
(Taiwan)
EK-TEAM:
Plotters
(Germany)
EURO2000:
Tubes, Flexible conduits and accessories
(Italy)
AXIS:
Earthing Materials, Cable gland, cable lugs
(India)
RISHABH:
Instruments – Transducers- Multimeters
(India)
POWERMAT:
Busbar Insulators
(India)
SES STERLING:
Marking System
(France)
BRADY:
Marking system printers , labels and sign safety
(Belgium)
BAND IT:
Metal tape embosser
(USA)
ETCO:
Automotive terminals and automotive products
(USA)
TT terminal technology :
Automotive terminals and automotive products
(India)
RAYCHEM RPG:
Stainless steel cable tie
(India)
OPT:
Tools
(Taiwan)
GIC:
Timers, time switch, protection relay
(India)
"Pullman Electric" is always interested in delivering the best quality to its customers. So, most of the products we deal with are tested & approved by first class reputed international laboratories like:
UL    : Underwriters Laboratories – USA
VDE  : Verband Deutcher Electrotewchniker – Germany
CSA  : Canadian Standard Association – Canada
TUV  : TUV Product Service GmbH – Munchen, Germany
CE    : Conformite Europeenne
"Pullman Electric"
has a very reputable & remarkable position in Egypt Electrical Supplies Market. That encourages us always to be eager to keep that existence positively.
To insure close presence & best communication with customers,"Pullman Electric" regularly participates in many annual electro-technical, power and energy exhibition in Egypt such as:

Middle East & Africa Power & Energy Exhibition- ELECTRICX. This exhibition always includes top Egyptian, and international manufacturers and distributors.

Moreover, for a broader scope that addresses the Middle East area, we also participate in some regional exhibitions as The First Arabic Exhibition for Arabic Electricity Linkage and the Arabic Economic Market and the Electric Products and Industries.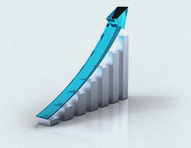 Besides, we are advertising in "Arab Electricity" magazine which is a specialized engineering scientific magazine that services not only Egypt, but Middle East area as well.
As we are aware of the current trend in Egypt that calls for encouraging "Made in Egypt" products:
"Pullman Electric"
is planning for local manufacturing of the products that we deal in. Thereupon, we are studying for merging with some of our suppliers. That means by next year "Pullman Electric" may have a new look as Local Manufacturer in Electrical field.
"Pullman Electric"
has a very active staff consists of 30 employees. They all have led to reach with "Pullman" to the turnover of 10 millions Egyptian Pounds in 2004.
"Pullman Electric"
owns two show rooms in down town in the main area of Electricity market. Besides, to serve these showrooms & protect them from any shortage of goods we find it a must to have a store near to them. More than that, we have the main two stores which not only cover the needs of our own showrooms but cover also the needs of our distributors as well.